October 23, 2014 in Community News, News Flash, Publication, Story sold by JM Strother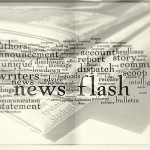 Janet Lingel Aldrich had her flash piece, "Mobius," published on "Yellow Mama." Don't be put off by the Yellow Mama "adult content" warning. Janet assures us that "Mobius" is not an "adult" work and will not offend. I've read it. She's right. Congratulations, Janet.
Alison Wells will be teaching a series of classes this autumn. All courses this will take place in St. Peter's Centre, (adjacent to the Coach Inn), Dublin Road, Bray, Co. Wicklow. Yes, that means these are not virtual courses. If you are in the area you can sign up via her Head Above Water website. The courses range from 35 to 45 euros. Her signature classes are "Creative Practice in Busy Lives" and "Short Story Essentials." See her website for details. Good luck with the classes, Alison.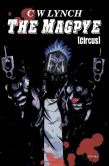 Long time #FridayFlash contributor Chris Lynch has made his novel, "The Magpye Circus," available for free on Amazon, Barnes and Noble, and other venues. It is currently bumping around in the Top 20 "Occult Horror" novels on Amazon.com, and is slowly creeping up the charts at iBooks, and Barnes & Noble. This is not a promotional event, it is free forever. Chris is trying to increase his readership, so if you read and enjoy it please pass the word. Check out his website for more details. Much success to you, Chris.
John Wiswell announced he made a professional rate sale of his short story, "Wet," to Urban Fantasy Magazine. Surprisingly, this is his first pro-rate sale, but surely not his last. Congratulations, John, and continued success in the future!
Judging is complete for the Halloween Humor and Horror flash fiction contest. The winner will be notified shortly so arrangements can be made for deliver of the prize money. The winning story will be featured here on FFDO next Friday, which is of course, Halloween. Now didn't that work out nicely.

Keep up the good works folks. We're chuffed for all of you.
~jon