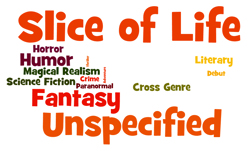 We had 54 stories this week with 2 debuts. Please welcome Zachary Tringali and Luke Raftl to the ranks of Friday Flash. Drop by, read their debut stories and leave a comment when  you have a moment. Special thanks to Susan, my technical guru, who closed out all the entries in the collector this week. I hope you like the new home of Friday Flash and feel comfortable kicking around the joint. We've built this place for you, the Friday Flash community. Look for new features here over time as FFDO develops into a true community resource.
As always, if your stories are not in the list visit the Collector (which is still in the same place at least for now) and they will be added either later this weekend or in next week's listing. Keep on flashing.
The Stories
In the News
Michael J. Solender, editor of On the Wing, is looking for submissions. On the Wing needs essays, opinions, and perspectives on a wide variety of political issues from diverse viewpoints. If there is a nonficiton streak running through you drop by and read the submission guidelines. As Michael says, "You know you have a rant in you – sound off!" On the Wing is also looking for artwork.
As you probably noticed Friday Flash has a new home here at Friday Flash Dot Org. Be sure to look for the weekly wrap right here. Things are going well so far – we're adding staff and getting organized. The vision for FFDO (rememeber, I work for the Government, so acromyms are almost mandatory) is for it to become Web Central Station for all things Friday Falsh (except, of course, your stories on your blogs). We are still in the early days, but the goal is it host several free member services to assist you on your journey as a writer. Look for some explanatory posts in the days ahead.
The wrap
Thanks to all our readers. We love you. And please, if you enjoy a story leave comments when you visit. Writers love feedback almost as much as chocolate. Maybe more! Then go tell your friends to read it too. Help these writers grow.
You can subscribe to the #fridayflash hashtag
on Twitter every week for more great flash fiction.
We're on Facebook
too.
~jon
Genre word cloud generated by Wordle.