July 14, 2011 in Dot Org, Groups, How-To, Notices, Tech by JM Strother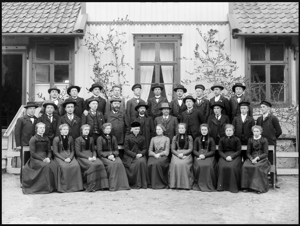 Later this week ED Johnson will announce some new features here at Friday Flash Dot Org. Last week he asked for ideas on how we can better serve the community and you all had some great suggestions. We will try to  fulfill some of your requests as we can, and will roll them out over time. We promise not to bombard you with too many changes/enhancements all at once so you have time to learn and absorb each one as they make an appearance.
I don't want to steal ED's thunder, so I won't tell you any more about what is coming, but I do want to key you in on how you can best take advantage of these new features.
FFDO is built on WordPress in conjunction with BuddyPress. BuddyPress is an open-source community support system which allows organizations to build custom environments for their users. That is what we are trying to do here. Much of the BuddyPress magic revolves around the concept of Groups. Groups are simply that, groups of users clustered around a central theme. Groups are not forums, though a group can have a forum. Confused yet? It's not bad, really.
Groups can be set up to be Public, Private, or Hidden, each with their own features and privacy settings. The BuddyPress site explains the privacy setting for groups as follows:
Public groups are visible in all group directories. The contents of the group – activity updates, forum posts, and any additional group functionality you might add through plugins – is publicly accessible. Anyone in your BuddyPress community can join a Public group.
Private groups are also visible in group directories. The group name and group description remain available for all to see. However, the contents of the group are accessible only to members. Moreover, group membership is controlled: members of your broader BuddyPress community must request membership, which can only be granted by a group administrator.
Hidden groups are invisible to non-members. These group names and descriptions are not listed in site-wide directories, and their contents are accessible only to members of the group. Because the group is unlisted, users cannot request membership. Instead, individuals can only join the group by invitation.
Here at FFDO only Admin groups will be allowed to be hidden. You, as members, are free to set up public and private groups to your heart's content. Keep in mind that Admins will be able to visit private groups even if we are not invited. If things start to get out of hand we'll let you know. This is such a great community we really don't expect many problems.
The new services we intend to roll out in the very new future are going to be based on Private Groups. That means in order for you to get into them you will have to take the initiative and ask for an invite. Then the group administrator will grant you access. This means things you post are not available over the broader Internet. So should you happen to post a story, poem or article you don't need to worry about the "previously published" dilemma. It also means spammers and hackers will not be active in our group activities.
So how do I request this invite, you ask.
When ED announces the new service just click on the Groups tab on the front page to see a list of available groups. If you are sufficiently interested click on the group title.  This will send a notification to the group administrator who will in turn approve your membership. Once you are approved you will be able to participate fully.
This may all seem somewhat cumbersome, but it is the best way we know to allow us to have a safe and secure environment for us all to interact and help each other grow as writers. And that, my friends, is what it's all about.
~jon
Photo by Fylkesarkivet i Sogn og Fjordane, via Flickr Creative Commons