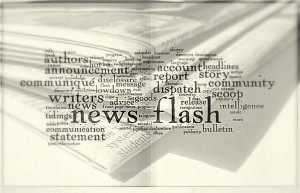 Linda Simoni-Wastila's story, "Poison Pill", has been featured in Every Day Fiction.
Tim VanSant wrote a guest post last week about being a black sheep and it is up over at Creepy Walker.
Hannah Hatch's #fridayflash, "Whoosh", has been featured on Amwriting.Org last week.
Congratulations to all!
~~~
There are only two days left (including today!) to enter the Writer's Pets contest held here on FFDO by August 31st. Great prizes await you, and we would love to read your flashes and see everyone's pets photos even after the contest is over!
Did you vote for your favorite flash in the Reader's Choice Award poll in the sidebar over on the right of the page yet? Go on, I will wait here patiently

~ Estrella Azul
Keep the good news coming! You can send in your news items concerning the Friday Flash community to Estrella at estrella.azul@fridayflash.org or by contacting her on Facebook or Twitter.