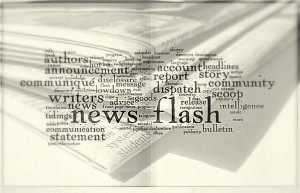 Maria Kelly's  #fridayflash was published in the Florida Writers Association anthology "Let's Talk" in October. Here is "The King and His Twenty-Three Subjects", based on a favorite childhood nursery rhyme, on Maria's blog.
Rebecca Emin's story collection "A Knowing Look and Other Stories" is now available on both Amazon.co.uk and Amazon.com, Smashwords and (soon) on Lulu.
Over at Write Anything, Tony Noland talks about NaNoWriMo, and why he is not doing it this year.
Eric J. Krause has been interviewed over at Andrew Butterworth's place. Head on over and read his author interview.
Congratulations to all!
~~~
Consider it an early holiday gift from G. P. Ching, as her novel "The Soulkeepers" is free on Amazon US, Smashwords, iBookstore, Sony and Diesel.  If you have not read it yet, now is your chance!
Lisa McCourt Hollar is also very generous. Now and through the 30th, she is giving "Flashes From The Grave" away for free. Just use coupon code PF46J at checkout.
Thank you both for the early Christmas presents!
~ Estrella Azul
Keep the good news coming! You can send in your news items concerning the Friday Flash community to Estrella at estrella.azul@fridayflash.org or by contacting her on Facebook or Twitter.