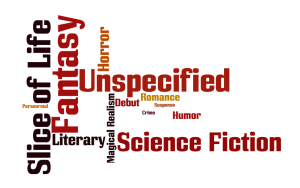 It looks like the combo of NaNoWriMo and Thanksgiving in the States took its toll on participation this week. While we only had 39 stories posted to the Collector, there is still plenty of quality reading to be had. Included in that 39 are two debuts, stories by Jack Holt and JB Starre. Please drop in on them and welcome them to the #FrdiayFlash community.
If your story is not included below please enter the details into the Collector and it will be rolled into next week's listing. I hope you all of you who celebrated Thanksgiving had a terrific time and stress free travels, and hope everyone else had a great weekend. Thank you all for participating in Friday Flash. ~jon
The Stories
The wrap
Thanks to all our readers. We love you. And please, if you enjoy a story leave comments when you visit. Writers love feedback almost as much as chocolate. Maybe more! Then go tell your friends to read it too. Help these writers grow.
You can subscribe to the #fridayflash hashtag
on Twitter every week for more great flash fiction.
We're on Facebook
too.
~jon