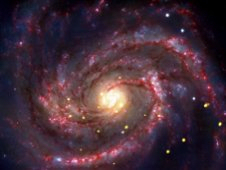 One of the most frustrating things a writer faces is sending a submission off into a black hole, never getting a response, not knowing what the heck is going on. Unfortunately BOFF 2 has become something of a black hole for all of you who have submitted. It is well overdue and we are sure the frustration level on your part has to be approaching the limit. We apologize for being so unresponsive and will try to set things straight in this post.
We had 82 submissions in all for BOFF 2. Our initial plan was to have 52 stories chosen from the general submissions to represent one story for each week of a year, the reader's choice story, and then up to three editor's choice stories as we have three editors. If you do the math that means a total of 56 stories possible, meaning 26 stories will not make it. We thought one round of judging would bring enough clarity to the situation that we would be able to make those 56 selections without too much trouble. However, after the initial round of judging, wherein every story received three votes, we found that there were only a few stories that had clear cut results, meaning about two-thirds were still a muddle our my minds.
We also had to work around the fact that the submission manager we are using decided that the free account could only have five staff members. Since we have three editors that left room for two judges, which slowed things down, as we had to juggle judges in and out to get three votes on each story. As a result things pretty well bogged down into a state of angst and indecision, at least on my part.
Hopefully that is now all behind us. We have decided to take the stories with 3 positive votes forward and then subject the remainder to another round of judging in hopes that will bring further clarity to the situation. As a result BOFF 2 is now making forward progress again. Additional judges have been recruited and they are now working their way through the stories. As before they will have to be juggled in and out, but the judging process should be completed within a month. We hope we can have the whole project wrapped up by the end of the first quarter of 2012 (end of March, early April time frame).
If after reading all this you have decided you've had enough of my bungling around and you wish to withdraw your story we certainly understand. You may be able to find a better home for it elsewhere. If you decide you want to stick with the BOFF we sincerely thank you, and hope we can make your wait worthwhile. Please feel free to use the comments below to ask for further clarification, offer moral support, or simply vent.
We here at FFDO wish you all a very happy and prosperous New Year, and great success on the publication front. Keep on writing.
~jon
Photo from NASA, Credits: X-ray: NASA/CXC/SAO/D.Patnaude et al, Optical: ESO/VLT, Infrared: NASA/JPL/Caltech