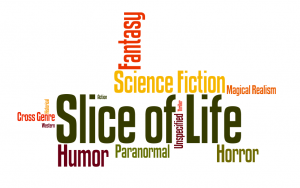 We had 43 stories this week, a very good showing considering the hectic pace this time of year. Thank you all for participating. Unless I messed up, there were no debuts this week. If I'm wrong, point it out to me and I'll fix the oversight. If your story is not in this listing please visit the Collector and add the details and we'll get it in next week's listing.
Holidays have a way of messing with my head in terms of keeping days of the week straight, so this is coming out on Tuesday morning. I may have thought it was Monday morning, but the rest of the world doesn't agree. So if you get two posts today, the Report and News Flash, it's my fault. Have a very wonderful Monday, even if you had it yesterday.
~jon
The Stories
The wrap
Thanks to all our readers. We love you. And please, if you enjoy a story leave comments when you visit. Writers love feedback almost as much as chocolate. Maybe more! Then go tell your friends to read it too. Help these writers grow.
You can subscribe to the #fridayflash hashtag
on Twitter every week for more great flash fiction.
We're on Facebook
too.
~jon