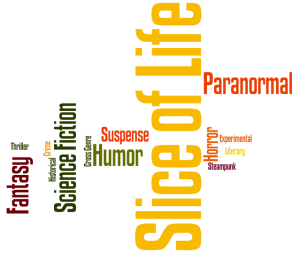 This is my farewell Friday Flash Report, brought to you by technical magic of Tim VanSant. We have been working behind the scenes to get the entire Collector/Report process more user friendly and automated. Actually, Tim has been working behind the scenes,  and the time has come to take the wraps off the new and improved Collector. We think you will like it.
I am also taking this opportunity to bow out of the Report. Tim is going to be taking over this slot. After nearly three years of doing the Report I am ready for a change. I'll still be involved in FFDO, just not on this page anymore.
Well, enough of that already, what about the stories? We had 39 stories this week with 3 debuts. Please welcome Karla Locke, Jose, and Steven Montano to the Friday Flash Community. And please welcome your new Friday Flash Report Editor, Tim VanSant.
If your story is not in the listing below please visit the new Friday Flash Collector and enter the details. As always, keep on writing. ~jon
The Stories
Wee Sammy by Tom Gillespie ~ @tom_gillespie ~ Slice of Life
The Vagrant (Part 12) by Peter Newman ~ @runpetewrite ~ Science Fiction
The Ulgy Truth by Susan Helene Gottfried ~ @WestofMars ~ Slice of Life
The Townhome by Michael A Tate ~ @Michael_A_Tate ~ Suspense
The Last Rite by Danielle La Paglia ~ @Dannigrrl5 ~ Slice of Life
The Final Test by Emma Newman ~ @emapocalyptic ~ Fantasy
The Dorothy Delusion. Part 7. by John Xero ~ @xeroverse ~ Thriller
The Demon Clowns in FOOD FOR THOUGHT! by Carole Gill ~ @carolelynngill ~ Horror
Renegade Sons and Gatorade Moms by John Wiswell ~ @Wiswell ~ Humor
Prey by ChrisWhiteWrites ~ @chriswhitewrite ~ Slice of Life
Natural Justice, Natural Law by ChrisWhiteWrites ~ @chriswhitewrite ~ Historical
Marigold by Jennifer Dalby ~ @injenuity ~ Literary
Malcolm by Jack Holt ~ @jackkholt ~ Unspecified
Louisana Pryce by Karla Locke ~ @expressmyself ~ Fantasy ~ Debut
Looking For Love In All The Wrong Skate Rinks by Al Bruno IIIl ~ @albruno3 ~ Slice of Life
Ink Stains by Melissa L Webb ~ @melissalwebb ~ Paranormal
In Anticipation of an Unexpected End by Jose ~ @jorence ~ Science Fiction ~ Debut
Honey by John Xero ~ @xeroverse ~ Slice of Life
Freya by Steve Green ~ N/A ~ Unspecified
Feast by Larry "FARfetched" Kollar ~ @FARfetched58 ~ Horror
Fast Slopes by Rachel Carter ~ @rachcarter ~ Slice of Life
Election by Christopher Munroe ~ @munsimunsi ~ Humor
Dreaming Is Living by Paul Servini ~ N/A ~ Slice of Life
Desert Stray by Aaron Conaway ~ @M_Gideon ~ Suspense
Death By Handbells by Hannah Hatch ~ @cookme25 ~ Humor
Dark Rapture by Annie Evett ~ @annieevett ~ Cross Genre
Daniel by Anna ~ @natzers ~ Slice of Life
Custom Toilet by Sonia Lal ~ @soniawrite ~ Unspecified
Color War by Aidan Fritz ~ @AidanFritz ~ Experimental
Camarinas by Gail aldwin ~ @gailaldwin ~ Slice of Life
Blood Money by E. A. Irwin ~ @ea_irwin ~ Crime
BEAUTY by Quinn Smythwood ~ @smythwood ~ Paranormal
Attention by Kari Fay ~ @morganafiolett ~ Unspecified
As the Raven Flies by Harry Tennison ~ @Harry_Tennison ~ Unspecified
All That Glistens Is Not Garbage by Tony Noland ~ @TonyNoland ~ Science Fiction
A Spot of Colour by Anke Wehner ~ @Anke ~ Paranormal
A Game of Chess Pt1 – Two Knights Defense by Angie C. ~ @techtigger ~ Fantasy
A Dark Dance by Steven Montano ~ @Daezarkian ~ Steampunk ~ Debut
A Curly Tale by Helen A. Howell ~ @Helenscribbles ~ Humor