March 31, 2012 in FridayFlash Report by Tim VanSant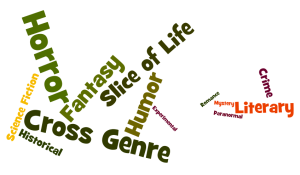 We had 43 stories in the Collector this week with 1 Debut. Please welcome Daragh Beirne to the community. The stories this week fall under 13 different genres including one each in Experimental, Mystery, Paranormal, and Romance. What a wonderfully diverse community we have!
Make sure you check out our updated I Write #FridayFlash Badge page. And if you participate at all in our little weekly exercise, please consider putting a badge on your blog or personal website.
As always, if your story is not in the listing below please go to the Collector and add the details. It will be in next week's listing. ~Tim Read the rest of this entry →