June 12, 2012 in Community News, News Flash by Estrella Azul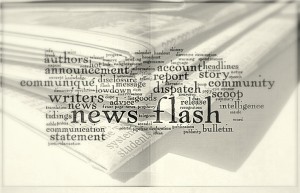 Alison Wells reminded us that the paperback of Housewife with a Half-Life is being launched online today, June 12th and is now available on Amazon.com and Amazon.co.uk.
Karen Schindler had a new piece called "Autumn's Child" on the VoxPoetica main page on Sunday. It is now open for comments as it hit the Poemblog yesterday.
Charlotte Comley has had a  flash accepted in the "Journey to Crone" Chuffed Books Anthology.
~~~
Charlotte Comley has also entered an online Sci Fi story competition with Etherbooks. The story is called "Fields of Gold".
Natalie Bowers has also entered this competition with Etherbooks. Her story is entitled "The Limit".
Please join in with the downloads and votes for both Charlotte and Natalie, they deserve our support!
Go to the Apple App Store, search for "Ether" and then install the Ether Books Ltd app onto your iPhone, iPad or iPod Touch.
Once you have installed and opened the app, you can select the "1st Sci-Fi and Fantasy Contest" from the list of Genres and scroll through all the entries, or you can search for their names or the title of their stories.
Tap on a story from the list to view the details and tap on 'Free' to download it (and cast your vote).
Break a leg, Charlotte and Natalie!
~ Estrella Azul
Keep the good news coming! You can send in your news items concerning the Friday Flash community to Estrella at estrella.azul@fridayflash.org or by contacting her on Facebook or Twitter. Or feel free to share your news by posting on the#fridayflash Facebook Group Page.