August 28, 2012 in BOFF 2, Cover Art, Poll by JM Strother
Friday Flash has always been about a community of writers (and the awesome flash fiction they write). As such we are throwing the final say on the cover of Best of Friday Flash: Volume Two to you.
We've chosen a design that we hope will brand the collection, and over time, become instantly associated with #FridayFlash, the amazing writing done by this community and the anthologies created to show case that talent.
How can you be involved?
It's easy, just vote for one of the five colours shown here. Voting will be open for a week and the system will allow you to lodge one vote. The cover of The Best of Friday Flash: Volume Two will be decided by the colour with the highest number of votes.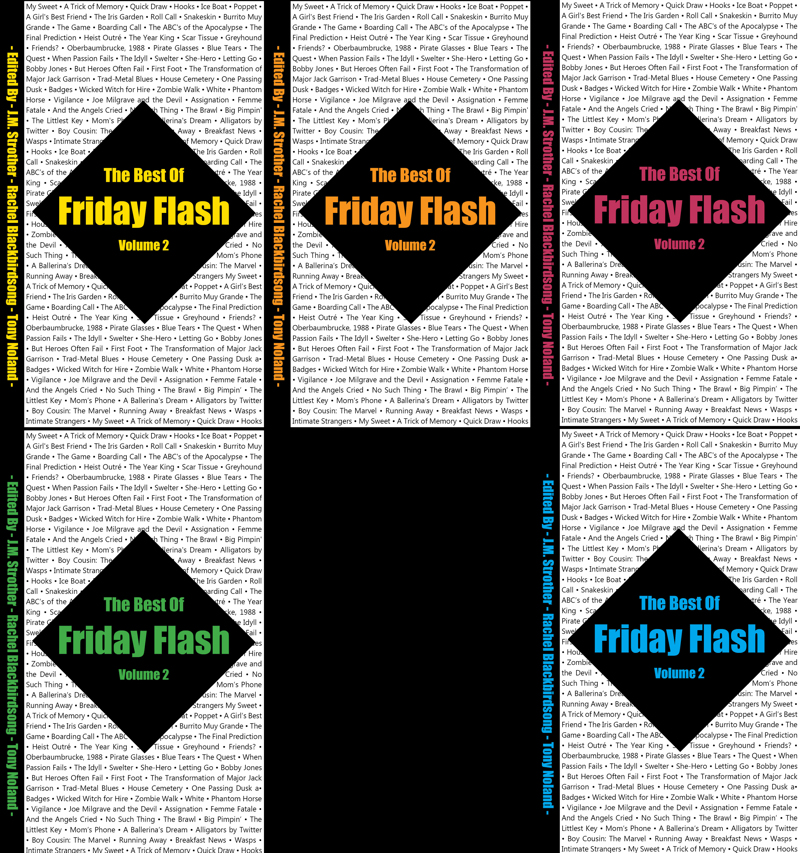 Once this happens, we'll let you know more about launch dates and how you can be involved.
Vote here on the color you like best.