August 29, 2012 in Community News, News Flash by Estrella Azul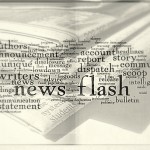 Charlotte Comley has been chosen to participate in the Portsmouth BookFest held in Portsmouth, UK. She will be reading flash fiction at the Portsmouth Central Library at 12:20 on Monday, 22 October. The BookFest is a long running literary tradition and will run between October 22nd and November 3rd this year. Program details will be announced in early September on their website. If you are in the neighborhood, be sure to drop in to catch Charlotte's reading on the 22nd.
Clive Martyn's debut novel, 'Sunset Hotel' is a vampire horror set on a tropical Caribbean Island. Published by Etopia Press, it is now available for the Kindle from Amazon (UK and US). It is also available from Barnes and Noble and OmniLit. After Sunset, nothing will be the same…
Lisa Lane has announced her newest release, 'The Hidden Valley,' a ghost story told from the perspective of each major character. It is now available in both paperback and ebook formats from Amazon.  Or your can read it serially at her website, Cerebral Writer.
You still have a few days to drop in at Lyrical Press, where Carrie Clevenger and her novel, 'Crooked Fang,' are being highlighted for the month of August. Crooked Fang is a paranormal romance with plenty of cussing, smoking, drinking and hot sex to keep you turning pages. Drop by to show support for a fellow Friday Flash author and to get a better feel for what Crooked Fang is all about.
We have a poll up here on FFDO for all the authors (and other interested parties) of BOFF 2 to help us pick the cover color, or colour for if you prefer. The cover design is intended to create a brand image for the BOFFs, wherein only the titles of the stories and the color of the cover need change from year to year. Please take the time to vote, particularly if you are included in the collection.
Congratulations to all!
~ Jon
Estrella will return from a short vacation next week and you will no longer have to put up with Jon. So keep the good news coming! You can send in your news items concerning the Friday Flash community to Estrella at estrella.azul@fridayflash.org or by contacting her on Facebook or Twitter. Or feel free to share your news by posting on the#fridayflash Facebook Group Page.