September 21, 2012 in BOFF 2, eMergent Publishing, Friday Flash by Jodi Cleghorn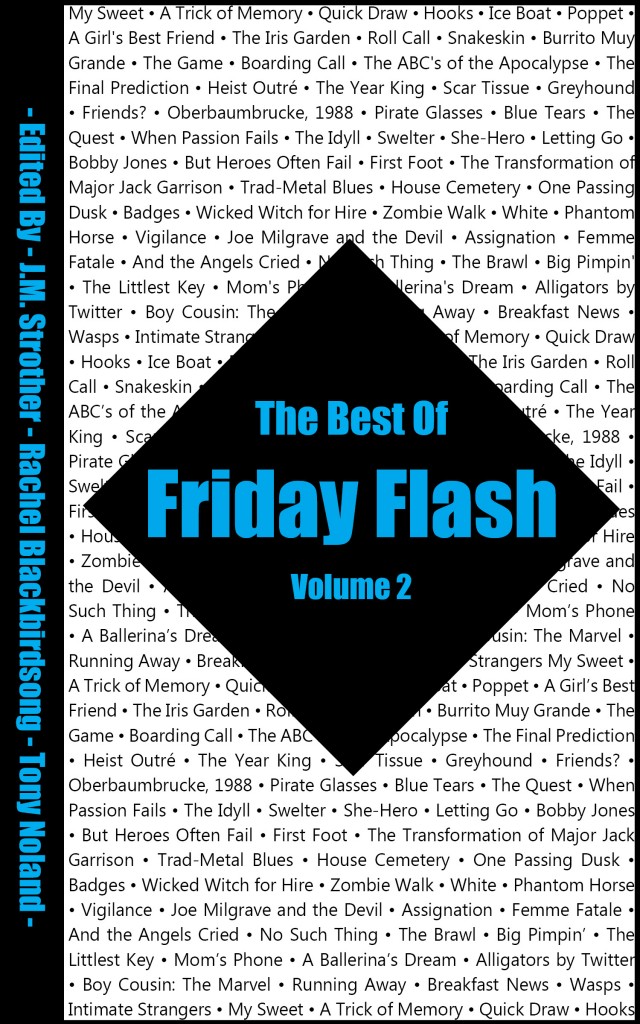 Three years ago two great things happened to me as a writer and publisher: Twitter and #FridayFlash. Many of the authors I worked with in 2010 came direct from the Friday Flash community and the trend has continued. It is an honour  to have the opportunity to give something back to this community. Now I ask you to throw your support behind The Best of Friday Flash: Volume Two.
In late 2009 J.M Strother launched the #fridayflash hashtag on Twitter and a new writing community was born. The hashtag has grown into a vibrant and thriving writing and reading community who embrace new, emerging and established writers across the globe every week in celebration of the flash fiction form. The Best of Friday Flash: Volume Two brims with a second helping of poignant, uplifting, brutal, funny, melancholic and twisted snapshots of life: past, present and future.
This second collection contains 57 amazing flash fiction pieces, in what Dan Powell calls in his foreword, a snapshot in itself of the Friday Flash community. A full table of contents can be found at the bottom of the sales page.
The book is scheduled for release Tuesday 23rd October.
The eMergent Bookstore is open now to accept pre-orders of the paperback (paperback $9.99 or £4.99 plus postage). The eBook, available as of the 23rd, is priced at $2.99. All paperback purchases are automatically bundled with an eBook, so you never have to be too far away from your favourite pieces of flash. Pre-ordering legends will have the eBook links emailed to them on release day.
The paperbacks and eBooks will also be available through the usual distribution outlets, such as Amazon, though we encourage people to buy direct through the eP bookstore so the greatest share of the book's profit return to the Friday Flash community for reinvestment. Paperbacks bought through third party sellers are also not eligible for the eBook bundle.
All contributing authors will receive an information/promotional package in the coming weeks to assist them with the promotion of the book. We invite all Friday Flash authors and readers, and their friends, family and colleagues to join/share/participate in the Worldwide launch at the Facebook Event page.
As a final taster, we have ARCs for two lucky Friday Flash members. To go into the draw simply leave a short comment and let us know how being part of the Friday Flash community has helped you as a writer!
~ Jodi Cleghorn