September 25, 2012 in Community News, News Flash by Estrella Azul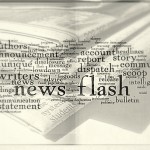 Rebecca Emin has written a rather bizarre story which she has buried because of the content. If you are not easily offended and old enough to be reading about sexual themes, you can find it here.
Dan Powell's  story "The Man Who Lived Like A Tree" has been nominated by the good folks over at Referential for this year's Best Of The Net Awards.
Tony Noland tackles the question of "When is it finished?", over at Write Anything. How do you know when your book/poem/story/etc. is done? His answer, not surprisingly, is that the question itself is flawed. He offer a better question – with a better answer – that makes for much better writing advice.
Icy Sedgwick, who has been working like crazy lately, finishing up a new book and revisiting the book she had published last year by Pulp Press, tackles in a guest post on Tony Noland's blog one of the subjects that makes even experienced writers queasy: how to promote the book after it's out.
Jodi Cleghorn
and
Alan Baxter
will launch eMergent Publishing's newest anthology
"From Stage Door Shadows"
Saturday evening as part of Canberra's spec-fic convention Conflux.
"From Stage Door Shadows"
 is another stellar showing from the Friday Flash community with
Emma Kerry, Clive Martyn, Rebecca L. Dobbie, Sam Adamson, Laura Eno, Monica Marier, Lisamarie Lamb, S.G. Larner, Cath Barton, Jodi
and
Alan
all with stories in the anthology. The anthology is available for a
reduced pre-order price until Saturday
. The stories will also be
free on the Literary Mix Tapes website this weekend
.
Congratulations to all!