October 2, 2012 in Community News, News Flash by Estrella Azul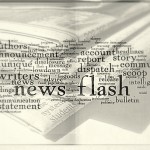 Tim Collard had a short story, "Two of Hearts", published in the gay e-anthology "Hold on, I'm Coming", which is free to download.
"Wish, The Awakening" is Laura Eno's new YA dark urban fantasy and it will be out on October 22nd.
Over at Write Anything, Tony Noland discussed sex scenes: why we write them, why they work, why they do not and how they fit within the context of the book. Also, he tells you how his mother reacted to the sex scenes Tony put in his first novel.
#TuesdaySerial is hosting a roundtable discussion about the new Amazon Kindle Serial publishing option, and a bunch of #fridayflash regulars (including Angie Capozello, PJ Kaiser, Tony Noland) will be taking part. Drop by today at 1:30pm Eastern. All the info is on the Tuesday Serial website.
Congrats to all!