October 1, 2012 in #AmWriting, Community News, Guest post by JM Strother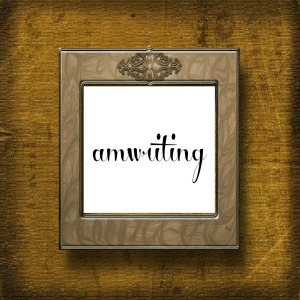 We are very happy to have a special guest here today. Johanna Harness, founder of the #amwriting meme on Twitter, has stopped by to share some of the changes you will find on the new amwriting site, which officially reopens today. Specifically, she dropped in to discuss the new member directory. After reading this post be sure to follow her link over to the site itself to read about other exciting changes, and to wish her the best on the new and improved #amwriting. ~jon
The New #Amwriting Member Directory
by Johanna Harness
The #amwriting hashtag started just over three years ago on Twitter. As our membership grew, I set up our first web page: a membership directory. It was a simple enough idea. I collected short bios for our members and published each as a post on our website. Anyone who used the hashtag was welcome to send me a bio. As the community grew, I quickly found myself overwhelmed. Even with a volunteer helping me, we couldn't catch up.
So we changed. We set up a multi-author blog where members could post their own information. As a result, our author bios jumped from one hundred to nearly six hundred in a matter of months. Success, right?
Well, yes and no.
We were growing and that was fantastic. Unfortunately, giving everyone access to the dashboard created a really unstable blog. By August of this year, it was clear we'd have to shut down for a month and rebuild from the ground up.
One of our key priorities was creating a solid membership directory. Starting in September, I began pulling a small group of #amwriting peeps all over the internet, trying out the features of one site after another.
For our membership directory, our criteria didn't seem that demanding:
Each person should have a page with a photo and room for links and a complete bio. It should feature the author and really make the person look good. (I was amazed how many author bios appeared as tiny little entries below huge advertising banners. Yick.)
We should be able to customize the information requested from each person. (More than one service charged significantly to even alter the wording, while some services wouldn't allow any changes at any cost.)
 We wanted a good search function. In other words, we didn't just want to search on the title of the biography, but also the contents. If I'm looking for other fantasy writers, I should be able to do a search for "fantasy" and see a list of those authors. If I want to see if anyone else mentions Idaho, I should be able to do a search.
Export. Oh wow. I had no idea how difficult it would be to find someone willing to provide an easy export of data. If we ever decide to move to another site, we should be able to take our data with us. That seemed obvious to me.
Cost. While we are happy to accept donations, we are committed to making this service free for all. I'm a teacher and a writer. I can absorb some expense, but many of the sites seem to have been developed with corporations in mind. I didn't even bother dragging my team to most of the directory services discovered.
Terms of Service. By the time we found a site that could meet the first five conditions, I just prayed the TOS wouldn't be horrible. At the very least, let it be in line with other membership directory services.
I'm very happy to say that we finally found a new home for our membership directory: http://groupspaces.com/amwriting.
In all, the directory is only one change of many taking place this month. For a full review of all the changes, please see today's post on The Amwriting Blog (http://amwritingblog.com/wordpress/archives/15142). Or, if less talk is more your style, jump right into the action at the new #amwriting site: http://www.amwriting.org.
-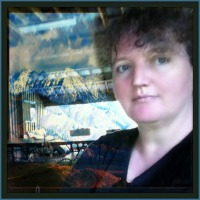 Johanna Harness writes middle grade and young adult novels in both Northwest and fantastic settings–often forgetting which is which. She homeshools her kids, explores out of the way places in Idaho, and hangs out with other writers in the #amwriting community she started on twitter.