October 28, 2014 in Book Launch, Community News, Contests, News Flash by JM Strother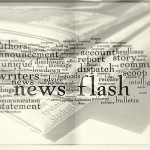 Congratulations to Mark Gardner, who won our Halloween Humor and Horror contest. His story, "Hallowed Evening" will appear here on FFDO this Friday. Please drop by and give it a read. To help celebrate, Mark is paying it forward by offering two of his stories for free on Halloween. So after reading "Hallowed Evening" drop by Amazon and pick up your free copies of "Paradox" and "Escape." Thanks, Mark!
Icy Sedgwick announced that the "Suspended in Dusk" anthology which includes her story, "Woman of Disrepute" is available for free from Smashwords until Halloween. Use the code DA68M. She says her story is "a fog-soaked slice of Victorian Gothic!" Sounds like fun.
Paul D. Brazill announced that his story, "The Postman Cometh" has been accepted by Spinetingler Magazine. No word yet on the publication date. Spinetingler can be found here. And Paul's been on a bit of a roll, he also announced that his story "The Long Haul" has been accepted by Spelk Fiction. Again, publication date is to be announced. Spelk Fiction can be found here.  Congratulations, Paul, keep the hits coming!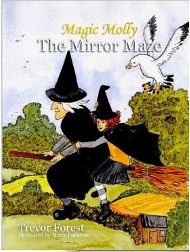 Trevor Belshaw is getting into the spirit of the season by offering the first of his Magic Molly series, "The Mirror Maze," for free on Amazon. As with his other children's titles, "The Mirror Maze" is authored under his pen name, Trevor Forest. So if you have a wee one, be sure to pick up a copy here. Thanks, Trevor.
G.P. Ching announced that her YA novel, "The Soulkeepers," has been translated into German on Amazon Crossing. The Soulkeepers is the first in her very successful series by the same name, and this her first translation. The English version is available for free here.
And while we have not vetted this, the prize money certainly makes it worth checking out. The Museum of Words is having a 100 word flash fiction contest with a $20,000 prize. If you do the math, that's $200 a word. Not a bad gig. As with all contests, be sure to do your due diligence, but as there is no fee, I really don't see a down side. Good luck!
Teaser Tuesday: It's that time of year again. NaNoWriMo starts this Saturday. Join me Thursday when I discuss NaNo trolls.
Keep the good news coming.
~jon