November 11, 2014 in Book Launch, Community News, News Flash, Poetry, Publication by JM Strother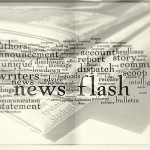 This has been quite a week for remembrance, what with Armistice Day, Remembrance Day, Veteran's Day, as well as the anniversary of  fall of the Berlin Wall. No matter what you call it where you are, please take a few moments to remember all the veterans, both living and dead, who have served their countries with great honor and courage.
Linda Simoni-Wastila has two short pieces up at Camroc Press Review. Both stories, "After He Failed to Wake Up," and "It's True What They Say" prove once again an author can pack a tremendous impact in to very few words. Linda is a master at it. You can read both pieces here. Congratulations, Linda.
Adam Byatt has a poem in the forthcoming release of Vine Leaves Literary Journal. The release date is set for December 1st. Congratulations, Adam.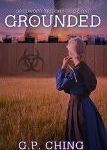 Today, Tuesday November 11th, G.P. Ching releases the Second Edition of her novel, "Grounded." This is a major revision, taking the novel from a stand alone story and transforming it into Book One of a new Trilogy. Those who have purchased the previous version of "Grounded" can get this exciting new release for free. The second book in the series, "Charged," is due for release on December 22nd. Grounded is Available from Amazon, iTunes, Barnes and Noble, Kobo, and Google Play.
Anthony Venutolo discusses the HBO hit "The Newsroom" with TV/Entertainment writer Vicki Hyman on NJ.com. The interview is available in full on YouTube. Nice interview, Anthony.
Trevor Belshaw announced that all of his children's titles, written under the pen name Trevor Forest, are now available for the Kindle in Australia. There are 11 titles in all! Congratulations on the extended distribution, Trevor.
Michael J. Solender has an article in December/January issue of Ocean Homes Magazine. His story, "Generation Next," discusses the latest trends in home automation systems. Congrats, Michael.
Keep doing amazing things, people. We know you will.
~jon