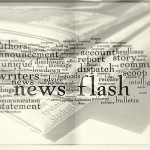 FFDO has changed it's look for the new year. We hope the page looks a bit more crisp, and is a little easier on the eyes. Let us know what you think. This is also the first in our new schedule of a once monthly News Flash.
Alan Baxter was happy to announce he placed his story, "Served Cold," in the upcoming anthology from PS Publishing, "Dreaming In the Dark," edited by Jack Dann. The anthology is scheduled for a late 2015 release date.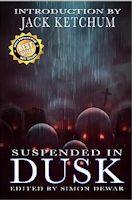 The Anthology, "Suspended In Dusk," edited by Simon Dewar is now available and features stories by Alan Baxter and Icy Sedgwick. Alan's story is, "Shadows of the Lonely Dead," while Icy's is, "A Woman of Disrepute." Congrats to the both of you!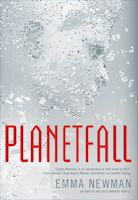 Emma and Peter Newman had more good news this past month. Emma was pleased to share the cover reveal of her upcoming science fiction novel, "Planetfall." Having read all of her past novels I know this one is on my short list. You can also take a look at the Publisher's Weekly announcement of Emma's deal with Ace/Roc. The PW announcement is so cool.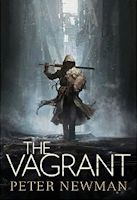 Not to be outdone, her very talented husband Peter Newman conducted a reading at the BristolCon Fringe on January 19th from his upcoming debut novel from Harper Voyager, "The Vagrant." It is due out come April, but you can pre-order it now from Amazon. It also has an ace cover.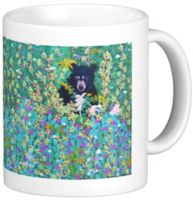 Cathy Olliffe-Webster has branched out creatively and is now selling original artwork, both as acrylic paintings on Etsy, and as prints, t-shirts, coffee mugs, and more on Zazzle. Check out what she has on offer.
Many in the #FridayFlash community express their creativity in forms beyond the written word. If you'd like us to highlight your other creative expressions drop a line to the News Hound. He'll bark up a storm for you.
I'm sure there is more news that I just didn't spot, but that's it for now. You are ever an amazing group. Congratulations, one and all!
~jon