July 29, 2014 in Community News, News Flash by Angie Capozello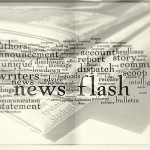 Emily Craven, of if:book Australia, has invited the Friday Flash community to participate in their Open Changes flash-fiction/remix project. It is part of the Lost in Track Changes project. It starts this week and runs through September 22nd. You can find more details at their website. Also, we will have a more in-depth look come Thursday.
One last chance to submit to Carrick Publishing's upcoming Crime Anthology: World Enough and Crime. The deadline is Thursday, July 31st.
Teaser Tuesday — Drop by FFDO on Thursday to read more about the Open Changes project.

—
- jon