May 23, 2013 in Blog Tour / Blog Hop, Celebration, Contests by JM Strother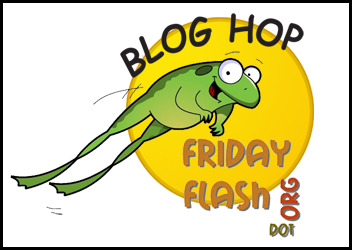 Anniversaries are important events around the world for individuals, organizations, even nations. They mark important dates for almost any imaginable occasion. It just so happens that May 29th will mark a significant anniversary for us here at FFDO. Four years ago to the day, on May 29, 2009, #FridayFlash was born. Back in the early days there were but a handful of participants, no website, no Collector, NewsFlash, nor News Hound. Just a bunch of curious writers trying to figure out the whole Twitter thing.
Now, four years later, we have grown into quite an international community. We are not only on Twitter each and every week with the #FridayFlash hashtag (or #fridayflash, if you prefer), but have a strong presence on Facebook and Google Plus. Not to mention this website, home of the aforementioned Collector, NewsFlash, and NewsHound, and our weekly Thursday Writing articles, as well as two published collections of the best of Friday Flash from the community at large. All in all, not bad for four years of effort.
Why do we do this?
The entire premise of #FridayFlash is to give writers a venue in the social media realm to find their voice, and perchance their audience. It is not as much of a pipe dream as it may seem. Several Friday Flash authors have gone on to win, place, or show in major awards, been published – both traditionally, and via self-publishing – and develop a loyal following. While we cannot claim credit for their success, we are proud to have been part of their writing journey. Four years on, our goal remains the same, to help you find your own way toward your writing goals, be they professional or not.
So, to mark our 4 Year Anniversary, and to help celebrate Short Story Month and Flash-Fiction Day, we are sponsoring a blog hop. To enter in on the fun simply follow these 4 simple guidelines:
Write a story of four-hundred words or less that deals with a fourth year anniversary. It can be any kind of anniversary – four years of marriage, cancer survival, landfall on a new planet, survival as a zombie – the possibilities are fairly limitless. (While we picked 400 for obvious reasons, we won't be sticklers.)
Download the 4 Year Anniversary blog hop badge, designed by our own Angie Capozello.
Post your story, along with the badge and a link back to this post on your own blog.
Enter your story details in our new blog hop Collector, brought to you by our technical guru, Tim VanSant.
The hop begins now, as this post goes live and will run thru the end of the month, at which time the blog hop Collector will be closed to further entries. Your story does not have to be a Friday Flash, you can post it any day from now until closing. If you do use it as a #FridayFlash remember to also add it to the standard Collector so it will show up in the weekly listings. Above all, have fun with this.
To add to the excitement we will offer two prizes, one for writers, and one for readers.
For participating bloggers we will choose one of you randomly from the entries in the blog hop Collector to receive a Duotrope 1-year gift membership. It is our hope that this prize will be useful to you in finding the right market for your various writing projects over the coming year. If it does prove useful to you, we'd love to hear about it.
For those of you who take the time to visit the various blogs and comment on the stories, we will choose one blog at random and then one comment at random from that blog post (spam and troll comments as well as auto link backs excluded) and send you a $20 (or equivalent) gift certificate from Amazon, Barnes & Noble, Book Depository or Better World Books (your choice). We believe the BD and BWB options may be more appealing to some of our international readers.
Out of curiosity: have you ever written a piece of fiction based on a real world anniversary in the past? Did anyone recognize it for what it commemorated? If so, how was it received? While there are no prizes, we'd love for you to share any such anecdotes in the comments below.
Sign up here:
The collector is now closed
Visit these participants:
Home Again by Elise
Greenspirits by Samantha Redstreake Geary
The Ghost of Uncle Bud by Lee-Ann Khoh
Death Day by Beverly Fox
One Good Friend by Janet Aldrich
The Setting Sun by JM Strother
Galactic Traveler by L.G. Keltner
'Little Miss Know-All' by Natalie Wood
King-sized Bed by Deanna Schrayer
The Librarian by Angie C.
Both the Future and the Past are Unwritten by Katherine Hajer
Four Years by Catherine Russell
How often…? by Estrella Azul
STARDATE 3025 by Helen A. Howell
Sweet Potato Revolution by John Wiswell
When you gotta go… by KjM
Fourth Birthday Parade by Sonia Lal
Quaternary Life by Marc Nash
The Revenge Engine by Tony Noland
WHAT DO YOU LIVE FOR? by JP West
Something Happened Four Years Ago by Tim VanSant
Thanks to all our Friday Flash family.