October 25, 2014 in FridayFlash Report by Tim VanSant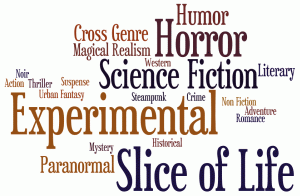 We had 28 stories in the Collector this week with no debuts.
Judging is complete for the Halloween Humor and Horror flash fiction contest. The winner will be notified shortly so arrangements can be made for deliver of the prize money. The winning story will be featured here on FFDO next Friday, which is of course, Halloween. Now didn't that work out nicely.
It's easier than ever to share your writing good news in our weekly News Flash with the form on our News Hound page.
As always, if your story is not in the listing below please go to the Collector and add the details. It will be in next week's report. ~Tim
The Stories: Read the rest of this entry →