July 19, 2014 in FridayFlash Report by Tim VanSant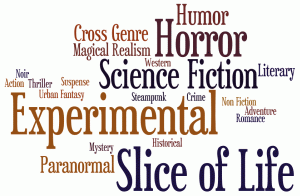 We had 22 stories in the Collector this week with 1 debut. Please welcome Rose Sarro to the community.
FFDO contributor Helen A. Howell shares a few words about dialogue in So, To Speak for our Thursday Writing series this week. Click on over and give it a read and then talk it up in the comments.
FridayFlash Wants You! We are looking for writers to submit articles for the website, and any writing-related topic is welcome. Feel free to browse through our Thursday articles for inspiration – Reader's Review, Book Tour Blog Hop and Interviews are just a few of our goodies. For more info on guidelines and to contact our editor, Jon Strother, click here.
It's easier than ever to share your writing good news in our weekly News Flash with the form on our News Hound page.
As always, if your story is not in the listing below please go to the Collector and add the details. It will be in next week's report. ~Tim
The Stories: Read the rest of this entry →