August 5, 2014 in Community News, News Flash by Angie Capozello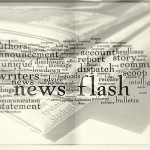 if:book Australia is entering week two of its 8 week long literary remix experiment, Lost In Track Changes. You can participate in the Open Changes portion of the project as described here on FFDO in last week's post, The Open Changes Project. We hope many of you will give it a shot (or two to eight). You just may end up getting published.
FridayFlash.org is looking for a new News Editor for The News Hound. As previously announced our long-time News Editor, Angie Capozello, is stepping down in order to devote more time to other things. If you are interested please contact me, jmstro@gmail.com. If you have questions on just what is involved in the position you can ask Angie by contacting her at AngieC@fridayflash.org.
Speaking of news, you may have noticed our community news has been a bit sparse of late. I'm sure you all are continuing to do great things. Please share them with us by feeding the News Hound. Give him a scratch behind the ears while you're there. Thanks.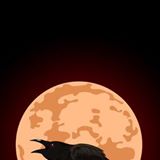 The Were-Traveler is looking for judges for the Harvest of Souls story contest.  If you are interested in judging the contest email Maria Kelly at were.traveler@gmail.com, or message her on Twitter @TheWereTraveler. Maria is a long-time member of Friday Flash and she could use your help. You can read more about the Harvest of Souls here, and you can follow The Werre-Traveler on Facebook.
Teaser Tuesday — Drop by FFDO on Thursday for  Angie Capozello's continuing series of articles on screen adaptations, From Scene To Screen. This week she discusses When Collaborations Go Wrong.
—
Keep on writing, and good luck, everyone!
- Angie