October 16, 2014 in Book Launch, Celebration, Community News, News Flash by JM Strother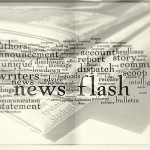 Dan Powell announced that he has completed his MFA after three years of work. Congratulations, Dan! We know you've put in a lot of time and diligent effort  and hope you can now take a bit of time to revel in your achievement.
Donna Carrick, of Carrick Publishing, has reveled the full contents list of their new crime anthology, "World Enough and Crime." Both Donna and Alex Carrick have stories included as well as our own Angie Capozello. The story titles are "Doctor Shediac," "The Piece of Mind Thief," and "Ghost Protocol," respectively. You can join in the launch party on Facebook Oct. 26 at the Excerpt Flight Deck event, from 2 – 6 pm EST. Congratulations Donna, Alex, Angie, and all the other authors included in the anthology.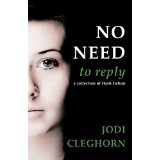 Jodi Cleghorn will releases her debut flash fiction collection "No Need to Reply" today, Thursday 16th October. The collection looks at the struggles to find your voice and be heard. It will be available as a pay-what-you-want eBook and a limited edition, numbered and signed chapbook. The collection is the first part of a rolling collaborative project. Check it out on Goodreads. We are particularly happy for Jodi in that she is the head of eMergent Publishing, the publisher of The Best of Friday Flash – Volume 2. Congratulations, Jodi!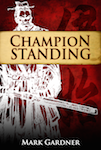 Mark Gardner announced the pending release of his debut historical fantasy novel, Champion Standing. You can read his announcement on his blog, Article 94. You can preorder the ebook version now from Amazon. The paperback will become available come January, 2015. Congratulations, Mark!
If you have news you'd like to share with the #FridayFlash community be sure to visit the NewsHound and give us the details. We'd love to help you spread the word.
As always, you keep on impressing us. You all are amazing.
~jon