September 16, 2014 in Book Launch, Community News, Contests, News Flash by JM Strother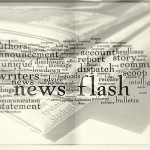 David W. Robinson has an online launch party set to kick off on Saturday, September 27th for his newest release "A Killing In the Family," published by Crooked Cat Publishing. You can join in the Facebook fun here. Congratulations on the new release, David.
Adam Byatt has a featured post at The Good Men Project website, titled "Why I Write." Drop in and say "hey," and share your thoughts with him.
Natalie Bowers' blog, Story Scavenger, has a nice review of Dan Powell's short fiction collection "Looking Out Of Broken Windows." He says it's "The sort of review all authors hope for." The post also includes a link to another of his works, "Song of the Graffiti Head," previously published on the UK flash fiction site, 1000 Words. Go read the nice things she says about Dan, and leave a few nice things for him yourself.
Thanks to some help from my friends, Susan Chambless on coding and Angie Capozello on graphics, the The Halloween Humor and Horror submission form is now live at Submittable. You may now officially enter your story for the #HHH contest. Just click on the sidebar button to be magically whisked away to it. When there, please read the submission guidelines as a few of them may have changed or have been clarified. Compliments on Angie's graphic, which comes in two sizes for your blogging convenience. Isn't it adorable? Feel free to add it to your posts, or as a badge on your blog. Thanks, Angie and Susan!
Keep doing great things, folks.
—
~jon