November 18, 2014 in Book Deal, Book Launch, News Flash, Newspaper Article by JM Strother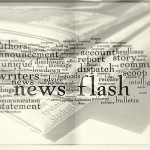 We had another eventful week of news from around the world this week. It really makes me happy to see so many members of our little community doing such great things. You all are quite inspirational.
Alan Baxter was featured in an article in the Kiama Independent newspaper last week. In the article he talks about his background in martial arts, how it influences his writing, small press and self publishing, and the difficulties of landing a publishing deal with one of the big name houses (which he has done, yeah Alan!). You can read the full article here.

Anthony Venutolo has a collection of flash fiction entitled, "Bourbon & Blonds," available on Amazon. He describes it as "a boozy mix of old-school pulp, shadowy noir and hard-boiled double-crosses. He has also produced a very slick trailer that nicely captures the atmosphere of the collection which you can view here.
Emma Newman announced that she as signed a two book deal with Ace/Roc for two new science fiction novels. The first novel will be titled "Planetfall." She says the second novel, while a follow up to the first, will not necessarily be a sequel. No title yet for the second novel. In the mean time plans for her next Split World novel are temporarily on hold. Fear not, she assures us that there will indeed be another installment in that series some time in the future. Remember, patience is a virtue.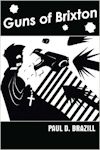 Paul D. Brazill informs us that his "comic crime caper Guns Of Brixton (soon to be published in paperback by Caffeine Nights Publishing) appears to be available for pre-order from loads of places including Waterstones, Foyles, Amazon and Amazon UK." Paul describes his work as "a foul-mouthed, violently comic crime caper, full of gaudy characters and dialogue sharp enough to shave with." You can read his announcement here, which contains links to all the right places.
If you have news you'd like to share, or know of some good news from someone else in the community (I only print what I see) please take a moment to feed the News Hound with the details. We love to help spread the word.
Keep up the good work folks. You're terrific.
~jon