April 15, 2014 in Community News, News Flash by Angie Capozello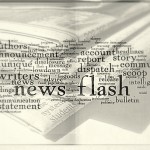 Michael J. Solender made it into another crime anthology – Check out "Black Male" in the John L. Thompson edited, "Hardboiled."
Jodi Cleghorn has a guest post about Anthologies and Accidental Small Press Beginnings on the E-Book Revolution blog.
Estrella Azul took part in the #ArtiPeepsChat, a weekly chat hosted by Nicky Mortlock. It's held every Wednesday with the creative folks involved with the ArtiPeeps site.
FridayFlash Wants You!  We are looking for writers to submit articles for the website, and any writing-related topic is welcome. Feel free to browse through our Thursday articles for inspiration – Reader's Review, Book Tour Blog Hop and Interviews are just a few of our goodies. For more info on guidelines and to contact our editor, Estrella Azul, click here.
Teaser Tuesday — Drop by FFDO on Thursday to read an article where our own, Jon Strother details new types of articles we'll be featuring starting at the end of this month.

—
Congratulations to everyone!
- Angie
Keep the good news coming! You can send in your news items concerning the Friday Flash community through the News Hound form or by contacting me on Facebook, Google Plus or Twitter. Or feel free to share your news by posting on the #fridayflash Facebook Group Page.