December 3, 2013 in Community News, News Flash by Estrella Azul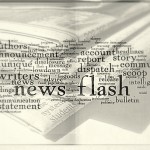 Alan Baxter's short horror story, "It's Always The Children Who Suffer," won the AHWA Short Story Competition. You can read it in issue #10 of Midnight Echo e-zine.
L.E. White's short story, "The Wild Feast" was included in "Slaughter House: The Serial Killer Edition – Volume 3″ by Siren's Call Publications. Click here for a list of international sites to purchase the anthology.
John Wiswell recently posted about kicking off #BestReads2013. As he describes it in his blog post, you're cordially invited to share your favorite books of the year. The blog hop will launch on Wednesday, December 28th, the weekend after Christmas. Up until then, anyone on Twitter is invited to an open chat about their favorite books of the year using the hashtag #bestreads2013.
Teaser Tuesday — Drop by FFDO on Thursday afternoon, to read our latest Scene to Screen article about Sleepy Hallow.
Congratulations to everyone! If you have done 
NaNoWriMo 
this year,
survived it
, and would like to share your experience with us please contact Editor
Estrella Azul.
We would love to hear from you.
- Angie C.
Keep the good news coming! You can send in your news items concerning the Friday Flash community through the News Hound form or by contacting me on Facebook, Google Plus or Twitter. Or feel free to share your news by posting on the #fridayflash Facebook Group Page.