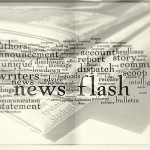 Some weeks there is hardly any news, and some weeks there is more news than you can shake a stick at. Best go get a big stick, because there is plenty of news shaking this week. Of course, missing the last two weeks running did sort of help it build up.
As you can tell, I'm having trouble keeping up with the News Flash. So starting in January the News Flash will only run once a month. Catherine Russell will also return in January, so we should have some variety on the site once again.
If you have time sensitive news that really shouldn't wait for a new month to roll around, shoot me a message or email and I'll be glad to help spread the word via social media. The News Flash takes hours to put together, and I just can't do it on a weekly basis any more. All the more reason to give kudos to Estrella and Angie, who did this without complaint or compensation for so long. I really appreciate all the work they did and will never forget it.
Now on to more exciting community news.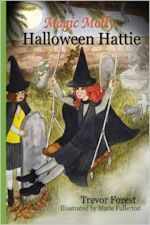 Trevor Belshaw has a new release in his series of children's books. The new title, "Halloween Hattie," is now available in both paperback and ebook form, available from Amazon..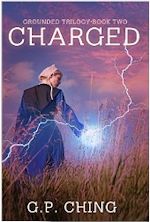 G. P. Ching has just released "Charged," the latest title in her new Grounded trilogy. The series depicts a distopian future where a simple Amish woman is thrust into the midst of warring factions in their quite literal quest for power. This is the second of the series, and is available in print, or as an ebook in Kindle, iBook, Nook, Android, and Kobo compatible formats. Visit Genevieve's website for more details.
Kaolin Fire will have a story in the upcoming anthology, "Ruins Evacuation," edited by Eric T. Reynolds & Rose Reynolds. The anthology is a mix of Fantasy, Science Fiction, Mainstream fiction with an overarching Archeology theme. The tentative release date is late 2015 from Hadley Rille Books. Stay tuned.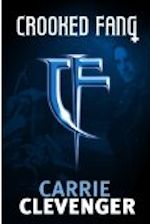 Carrie Clevenger's novel, "Crooked Fang," was selected as one of the 10 Must Read Self-published Vampire Novels of 2014 by Blue Ink Review.
Dan Powell was interviewed by Jennifer Harvey for Mash Stories. They discuss his award winning story, "Storm in a Teacup", winner of the 2013 Crave Magazine Esoteric Prize, Dan's approach to writing, and the nature of magical realism in general. It's quite a good interview. Go read it.
Alan Baxter has been very busy, as usual. His story, "Thirty Three Tears to a Teaspoon," is included in Far Voyager, an anthology edited by Nick Gevers.
Alan's Science Fiction short, "Unexpected Launch," is now a podcast over on Starship Sofa. Go give it a listen. Unexpected Launch was originally published in "Anywhere But Earth," from Coeur De Lion Publications.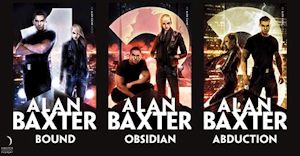 And the big news from Alan is the long waited announcement that his Alex Crane trilogy from Voyager is now available worldwide in both print and electronic formats. To celebrate, "Bound," Book One of the series is available for free download just in time for Christmas. Alan has links to all the various downloadable formats on his site. A very Merry Christmas and Happy New Year to all of you, from down under.
Jodi Cleghorn and Adam Byatt have both earned spots in the current issue of the Tincture Journal, Issue #8. Jodi's story is "First to a Hundred." Adam's poem is "Folded Peace." You can read more at Jodi's site.
John Wiswell has a short, "Wet," up on Urban Fantasy Magazine for your reading pleasure.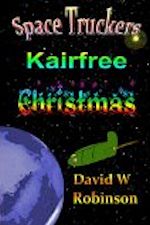 David W. Robinson has revamped his Space Truckers shorts into longer stories and made them available in his new collection, "A Kairfree Christmas – Space Truckers Book 1." This of course implies there will be more Space Truckers to come. Book 1 is now available as an ebook from Amazon.
Kevin J. Mackey has released "The Goldberg Variations," a collection of shorts dealing with a mother and daughter, in which each theme told from both women's perspective. It is available from Smashwords, Amazon, and Barnes and Noble, and will be avalable as an iBook and paperback soon.
I'm sure there is more news that I just didn't spot, but that's it for now. You are an amazing group. Congratulations, one and all!
~jon