February 28, 2013 in Resources, Services by JM Strother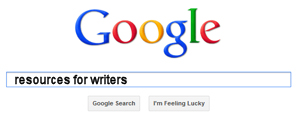 Visit just about any writing site and you are bound to find links to resources for writers. Nearly all these sites include the standard links one would expect: Duotrope Digest, for potential markets; Writer Beware, and Predators and Editors for markets and scams to avoid; links to dictionaries, thesauri, style and grammar guides; the ever popular Query Shark, and the Purdue Online Writing Lab (OWL). These are all valuable resources, but you probably already have most of them bookmarked. This article focuses on some less obvious links that I have found useful in my own writer's journey. Many of them may not interest you at all, but I hope you will find at least one or two useful.
Bear in mind that I write mostly fantasy, science fiction, and mystery, so many of these links will be heavily skewed in those directions.
It is essential to come up with character and place names that truly work well with the genre, mood, and setting of your story. Baby name books tend to fall flat, unless you want all your characters to sound like typical middleschoolers. A good map or gazetteer works well for place names if you are writing in a contemporary setting, but if your story takes place off world they are fairly useless. You can create names that fit your story from whole cloth if your have the flair for it, or you can use some resources that tie in to your overall atmosphere.
For fantasy characters and settings I like to use related root words from the medieval or dark ages. There are several good sites steeped in Old Norse or Angle-Saxon, both of which meld nicely with my ideas for good high fantasy. One example, the University of Texas Linguistics Research Center, has dictionaries/word lists covering many early Indo-European languages, to include: Armenian, Classical Greek, Hittite, Old Irish, Old Norse, and Sanskrit to list just a few. Browsing through these is bound to generate something you can use.
You may be familiar with my "Dragon Gates" stories. These are fantasy stories with a medieval, Far Eastern flavor. When trying to come up with good names to match the mood I invariably turn to Zhongwen, a website dedicated to the etymology of Chinese characters. The English to Chinese translations can be explored for appropriate words to fit the tenor of the piece.
There is nothing like actual science when writing science fiction. Some of my favorite sites, both for names and getting the science right, at least mostly, are NASA and astronomy sites. NASA's Jet Propulsion Laboratory has a wonderful online tutorial called "The Basics of Space Flight" which I highly recommend. Likewise, the NASA Astrobiology Program has a terrific website which can be mined for all kinds of information. And, of course, the ever growing lists of exoplanets make for tantalizing destinations.
When writing mysteries I like to get the lay of the land. I feel it adds a layer of authenticity to the tale I have to tell. While there is no substitute for on-site reconnaissance, I'm not particularly rich, thus a quick flight to the locale in question is usually right out. However, Google Maps, Bing Maps, and Google Earth can provide me with the details I just might not get right otherwise. I've also found state conservation agencies a godsend when trying to get the local flora and fauna right.
Of course all the characters in your latest noir can't be named Sam Spade, nor is it likely the 85 year old woman your gumshoe talks to is named Madison or Courtney. It helps to know what names were popular in the past, something the baby name books are not likely to tell you, unless you happen to have an amazing historical collection of them on your bookshelf. Genealogy websites are good for finding period names, but tend to cost money. However, many states offer valuable free services you can mine for age appropriate names. I use the Missouri Digital Heritage website. Just type in a surname then scan down the list to the time period of interest to find given names that fit the bill.
There really is no end to the amazing resources one can find online to match just about any given genre, for fiction or nonfiction. My main recommendation is to try to stick with free sources that have some credentials. Just typing in "resources for writers" in a search box is likely to send you to sites with products to sell. While there is nothing wrong with that, other than thinning one's wallet, Government and academic sites pull the most weight with me. They are far less likely to be honey pots simply trying to draw you in for a sale.
Do you have any favorite resources you'd like to share? Mention them in the comments below. We'll put together a more comprehensive and permanent list of resources to add to our top menu in the near future.
~jon