May 16, 2013 in Guest post, Thursday Writing, Tips and Suggestions, Writers by Janel Gradowski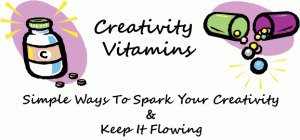 A messy work space leads to a messy mind. You have heard some version of that phrase, haven't you? Clearing the clutter from my writing space is something I make a point to do on a regular basis. I am really not a neat freak, I can happily ignore stacks of mail on the kitchen table or precariously stacked video game boxes on the entertainment center. The reason I regularly clean up my writing space is simple. I'm more productive. That is good enough for me to spend some quality time doing clutter control on a regular basis. A clean work space leads to a less-cluttered mind.
Don't believe me? Imagine this scenario.
You are in the middle of writing a scene. You pause for a few seconds to ponder the perfect detail to add to your villain's appearance. Your gaze wanders from your computer screen to a stack of unopened mail. Yes, most of it is junk mail, but there are bills in the pile that could be overdue. You abandon your writing to sort through mail. Clutter has claimed more victims. You and your WIP.
Have you ever written down notes for a project and then lost them? However, in your search through the mountains of paper on your desk you did discover some notes for another story. Notes that would've made that story much better, but it's too late because it has already been published. Now you're frustrated about two stories.
Maybe you have a favorite pen that you like to edit hard copies with. What happens if you sit down with a stack of pages to edit and you can't find the pen? You could grab another one, but there's also a good chance you'll waste time searching for the coveted pen. There went a nice chunk of editing time.
So how do you get your writing space clean? If your desk is a huge mess, you can tackle your clean up in stages.
Throughout the work day when you need to take a break, clean up a few things.
Sort through one pile or area at a time.
Set up files to keep necessary items and always have your garbage can nearby.
Maybe buy, or make, some nice pen holders or boxes to organize notepads, paperclips, sticky notes, etc.
If you tend to keep your space neat anyway, make sure to set aside some time each week to do a clutter control sweep.
Don't view the process as a household chore…think of it as a benefit to your writing life.
Are you ready to start cleaning up your writing space, or do you always keep it clean?
~ Janel Gradowski
*image copyright Janel Gradowski