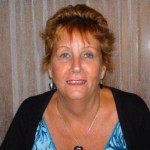 active 1 year, 2 months ago
Have at long last managed to get signed up here. Flash Fiction is my 'thing' right now and I can't get enough of it. There are so many places to sort through and decide if they merit your time or not and I think here will suit me fine..x
View
Base
Name

Rosalind Smith-Nazilli

My blog (or website)
Twitter

mrsnazilli

Facebook

Rosalind Kim Nazilli

I write from

Izmir in Turkey

About me

Currently crazy for Flash Fiction although I do have other tricks up my sleeve.

I live where it is too hot in summer and too cold in winter with about six weeks yearly when it is just right.

Have been a bit of an ambler lately but watch for a sudden change..